Dear me, I have been slack in updating here. Well, I took a few photos as I went... but none of them are all that interesting, so here we have pictures of the finished product. My apologies for the crappiness of these- I tried fiddling with brightness, contrast etc etc etc but this was the best I could do.

My Cranach Dress, as worn this evening at Octoberfest...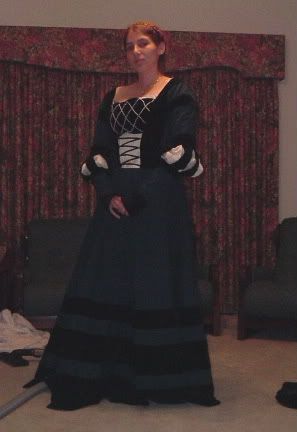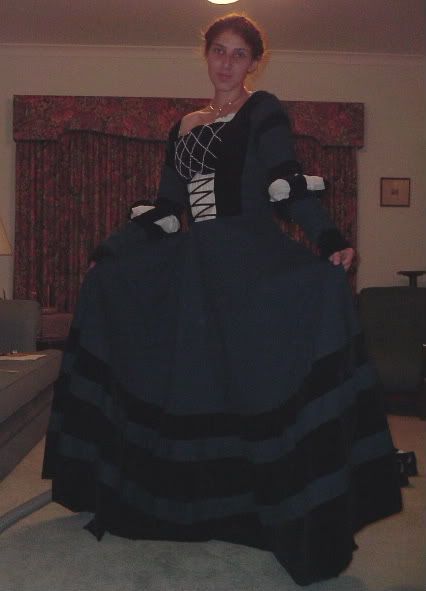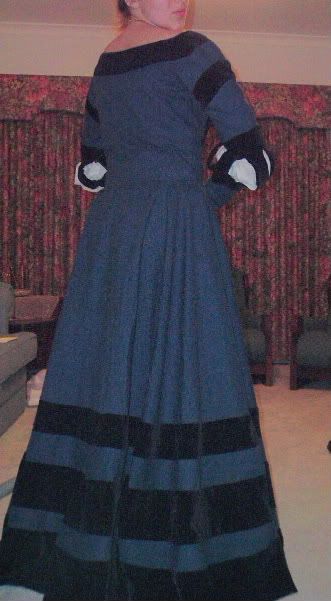 Isn't it just the prettiest style ever?